Solar Energy California: Pricing And Incentives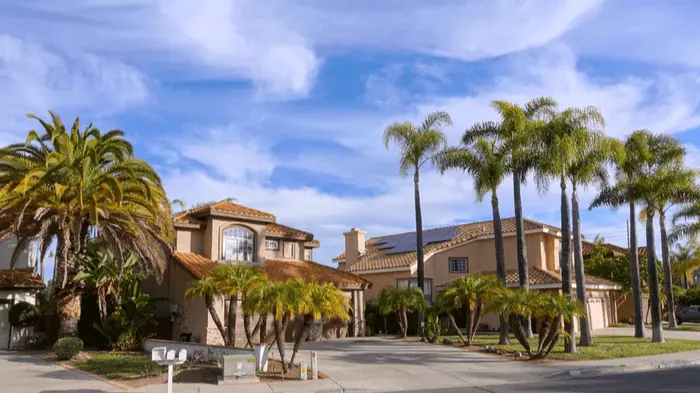 California is an industry leader when it comes to solar energy generation. The state produces more than 33 percent of the nation's total solar power, putting it significantly ahead of any other state. California began promoting solar energy much earlier than other states, as far back as 1976.
A huge factor contributing to California's high rate of solar power generation is the number of homeowners who have installed residential solar systems on their properties. 
Keep reading to learn all about residential solar power in California.
California Solar Energy Cost
Several factors contribute to the cost of a residential solar system, including its size, components, configuration, labor, and local permits required. The average home solar system costs between $3 and $5 per watt, which results in an overall cost of anywhere from $15,000 to $35,000. However, there are a variety of incentives in place such as solar tax credits and rebates to help you save.
There are several financing options available to help cover the costs of your solar panel. You can buy your system outright, but many homeowners finance it over the course of six to nine years. You can also choose to lease your solar system.
Why Choose California Solar Energy System?
There are several reasons why choosing a solar energy system in California can be beneficial. Here are some key advantages:
Lower Energy Costs
Installing solar panels on your home can help significantly reduce your energy costs. As long as the sun shines, your home will be powered by solar energy rather than the electricity grid. As a result, you'll see your electricity bill go down.
In addition to the monthly electricity savings, solar panels can also help you to see a return on your investment in the long run. Data shows that a residential solar system can increase your home's resale value by $15,000. If you decide you sell, you may recoup the entire cost of your solar panels.
Establish Energy Independence
By relying on solar panels to power your home, you're significantly reducing your dependence on the power grid. When you have energy independence, you don't have to worry about power outages, and aren't subject to steep price increases when electricity rates rise during times of high demand.
Go Green
Solar panels aren't just friendly to your wallet — they're also friendly to the environment. Installing solar panels can reduce your electricity use, which lowers greenhouse gas emissions that can contribute to climate change and pollute the air and water.
California Solar Energy Incentives or Rebates
A residential solar system is a big investment, but there are plenty of incentives in place to help reduce your costs.
First, the federal government offers a 26 percent tax credit for solar systems installed in 2021 and 2022. There is also no cap on the amount you can claim, so you can fully benefit from the tax credit no matter how large your solar system is.
There are also some solar financing rates specific to California. 
Perhaps the biggest incentive for California homeowners is the state's net metering program. Under this program, net excess energy generation is credited to a customer's next bill at the retail rate. 
Should I Buy or Lease My Solar Panels?
When you install solar panels on your home, you'll have the option of either buying or leasing the system. When you buy the solar panels, you can pay in stages or finance the system over a period of up to 25 years.
Leasing can seem like an attractive option, as it reduces your upfront cost and ensures you won't be responsible for any future repairs. But there are some downsides to consider as well.
First, when you lease your system, you don't get any of your investment back. While other homeowners will eventually own their systems outright and be done with their monthly payments, leasing means you'll always have a payment. 
Additionally, a leased solar system won't increase the resale value of your home. In fact, it might even make it more difficult to sell, since buyers would have to agree to take on your lease payments. In the long term, homeowners who buy their solar panels will see more savings over time than those who lease.
California Solar Panel Companies
Because California is a leader in solar power, there are a wide variety of solar panel companies available. Many solar installers can even create a customized solar system to ensure your home is benefiting to the fullest. 
When you are ready to invest in solar energy, be sure to do your research into the many California solar companies available in your area. Until then, Save On Energy offers a range of tips and guides to help you navigate the solar industry.
The History of Solar Energy in California
Solar energy in California dates back to 1976 when the state passed a law to create financial incentives for investments in solar technology. Just a few years later, the state passed a law preventing neighborhood associations from banning solar systems.
In 1996, California strengthened its commitment to green energy with the passage of the Electric Utility Industry Restructuring Act. In addition to deregulating the energy industry, it also enacted its net metering policies that allow customers to save by feeding excess solar energy back into the grid.
California has continued to invest in solar energy in recent decades, going so far as to require that all new homes are built with solar panels.
Because of these progressive policies, it doesn't come as a surprise that California has such a high rate of residential solar power generation. The state also has seen significant investment from utility companies and has many solar farms throughout the state.
Important Solar Installation Factors to Consider
Before installing your solar system, there are a few important things to consider:
According to the U.S. Department of Energy, solar panels are most effective on north-facing roofs of between 20 to 30 degrees. They may not be well suited to older roofs that will need to be replaced in the near future.
 
Consider the amount of sun your home gets. California gets a lot more sunshine than some other states, making solar power particularly attractive. But it's important to consider how much sun your home receives in your location.
In some states, HOAs and other neighborhood associations may have restrictions around the installation of solar panels or require prior approval. However, California law prevents bans on solar panels.
How much would solar cost in California?
The price of a solar system can depend on factors such as its size, configuration, and any potential labor costs. The average price is anywhere from $15,000 to $35,000 before accounting for any tax credits or other incentives.
Is solar power a good investment in California?
Solar power can be an excellent investment, especially if you live somewhere with plenty of sunshine. Not only will you save money on your electricity bill each month, but you can also increase the value of your home.
How much could I save by investing in solar?
The amount you can save by using solar panels depends on factors such as your electricity rates and the amount of sun your home gets. It's not unusual for electricity bills to be reduced by up to 100 percent with the use of solar panels.
How does solar power help the environment?
Traditional electricity generation emits greenhouse gases like carbon dioxide into the air, which contributes to climate change and pollutes the air and water. When you use solar power, you're reducing emissions and helping to lower your home's carbon footprint.
Call Now to Explore Your Solar Energy Options!