Solar Earth INC Provide Solar Panels Solutions for Homes and Businesses in Santa Barbara County
Solar Earth Inc is a family-owned solar panel company in Buellton, that works closely with its customers to achieve consistently excellent results. It makes so much financial sense to own a Solar Panel System. Free electricity from solar power, a generous government incentive in the form of a "30 percent Tax Credit," a pay-back period of only a few years, and an incredible environmental impact of just a few years.
We are uniquely positioned to be of solar panel service to the Santa Ynez Valley. The central coast of California offers a detailed approach to your sustainable energy strategy. Our goal is to be the Best solar company in Santa Barbara County and one of the Best Solar Company in California. As your trusted solar energy contractors in Buellton, we integrate sensitive solar cells into various surfaces, turning everyday spaces into renewable energy hubs. Choose Solar Earth Inc. for innovative solar solutions tailored to your needs.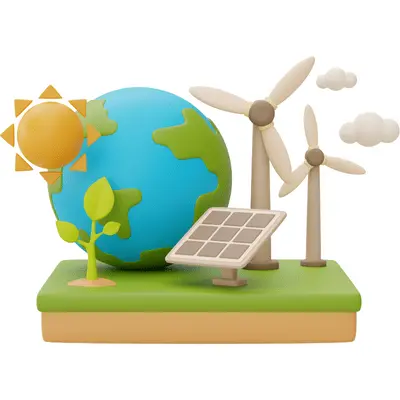 Why Choose Solar Earth Inc as Your Solar Energy Contractors?
Solar Earth Inc is listed in top solar financing options in Santa Barbara. The value offers our solar panel company is unmatched, providing highly attractive price points without sacrificing quality of materials, labor and individualized service.
When choosing a solar panel company, it is always an advantage for them to be local, reliable, articulate and friendly. Use American products only. Solar Earth Inc is all of the above, located in the beautiful Santa Ynez Valley. All the Modules installed are manufactured in America and backed by a twenty-five year guarantee.
Solar Earth Inc is serving commercial solar panel and residential solar panel Installation in Santa Barbara. 
The Inverters are manufactured by S.M.A – probably the best in the world. Roof Attachments and Ground Mounts are all manufactured in Vancouver, Washington. S.M.A named us the best solar panel company in Santa Barbara
We take great pride in providing superior customer service to our clients and ensuring their complete satisfaction. Contact @(805) 691-8000 for more information about our solar systems and services.
Our Solar
Installation Services
We Proudly Serve the Following Markets
SANTA BARBARA
To summarize, Santa Barbara California is an ideal location for solar energy for several reasons. The state's natural climate provides a significant amount of direct sunlight exposure, which is perfect for photovoltaic solar panels. As a result, the panels can generate a higher amount of electricity due to the increased sunlight availability.
VALLEY OF SANTA YNEZ
Before the ITC, the average cost of Solar Panels in Santa Ynez was around $17,500 for a 5-kW system and $35,000 for a 10-kW system, although the actual cost will vary depending on factors such as the type of solar panels you want, the size of system you require, and how much electricity you use.
SANTA MARIA
In Santa Maria, there are numerous advantages to choosing solar installation. Santa Maria's latitude, for example, is crucial for solar power efficiency and peak sun hours. Being local, dependable, articulate, and friendly is always a plus for them. Serving with Pride.
Solar Earth Inc., a family-owned solar panel company, collaborates with clients to deliver exceptional results. Owning a Solar System is financially smart. A "30 percent Tax Credit," free solar power, a pay-back time of a few years, and an extraordinary environmental impact in a few years.
Can I Run My House on Solar Power Only?
The short answer is yes, solar power can power a whole house. To get the energy you need, you'll need to think about a few things, such as the size of solar panels, pitch, and orientation of your roof, the number of panels you want to place, the amount of shade, and the wattage and output efficiency. Also, you should think about how much energy you will need now and in the future, as well as whether you want solar energy to power your whole house or just some of it.
Can solar panels run an air conditioner?
Yes, solar panels can power you air conditioner. However, AC units use a lot of power when they're on. This might change how many solar panels you need to run your home.
How Many Solar Panels Do I Need ?
The number of solar panels you need will depend on many things and will be very different for each home. Some things that will affect how many panels you need are:
Wattage for each panel
How effectively the panels work
How much power your solar panels produce
How much energy your home uses
Size of the panel
How many hours of peak sunlight you get
The condition of your roof and how much shade it gets
The energy goals and needs you have for yourself
Do Solar Panels Need Direct Sunlight ?
Direct sunlight is best for solar panels, but they can still work without it. Why? Sunlight's photons, which are what solar panels use to make power, can be in both direct and indirect sunlight. Indirect sunlight won't hurt solar panels, but they won't make as much power.