Power Your Home with Solar Energy
Enjoy Limitless Integrated Renewable Energy
Switch to Solar Power with Solar Earth Inc. Our Customized Solar Panel Systems Harness the Sun's Energy to Power Your Home Efficiently and Sustainably.
Solar Earth Inc is a family-owned commercial solar company that works closely with its customers to achieve consistently excellent results. It makes so much financial sense to own a Solar System. Free electricity from solar power, a generous government incentive in the form of a "26 percent Tax Credit," a pay-back period of only a few years, and an incredible environmental impact of just a few years.
Solar Earth Technologies. is uniquely positioned to be of service to the Santa Ynez Valley. The central coast of California offers a detailed approach to your sustainable energy strategy. Our goal is to be the #1 solar panel company in Santa Barbara and one of the Best Solar Company in California.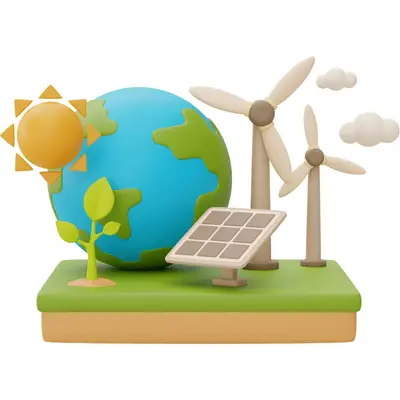 Solar Earth Inc: Services
At Solar Earth Inc, we offer a comprehensive range of solar panel services to meet all your needs. Whether you're looking to install new panels, maintain your existing system, or repair a malfunctioning component, we've got you covered. Here's how our services can benefit you: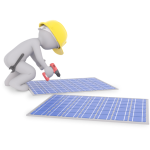 Get a custom reidential and commercial solar installation designed and installed by our experts for maximum efficiency using top-quality materials and technology that lasts.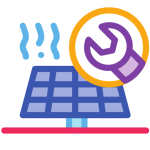 Maintain peak performance of your solar panel system with our routine inspections and solar panel cleaning services. Prevent issues and ensure smooth operation with Solar Earth Inc.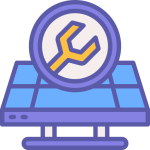 A broken or cracked solar panel can reduce the efficiency of your solar system. Our team of experts can diagnose and repair solar panels quickly and efficiently.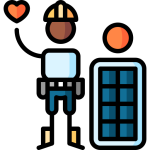 Install Solar Earth panels on rooftops, parking lots, or pipelines to generate solar energy and reduce carbon emissions sustainably while lowering energy costs. Learn more about tips about solar panels.
Why Choose Solar Earth Inc?
When you choose Solar Earth Inc for your solar panel needs, you can expect:
Expertise: Our team of technicians has years of experience in designing, installing, and maintaining solar panel systems. We're committed to staying up-to-date on the latest industry advancements and best practices, so we can deliver the best possible service to our customers.
Solar Earth Stock Quality: We use only the highest-quality materials and state-of-the-art technology to ensure that your solar panel system performs at its best. Plus, we offer a satisfaction guarantee on all our services. The Inverters are manufactured by  S.M.A – probably the best in the world. Roof Attachments and Ground Mounts are all manufactured in Vancouver, Washington. S.M.A named as the best solar panel company in Santa Barbara.
Customized Service: We take the time to comprehend your particular energy demands before designing a solar panel system to suit them. Every step of the journey, our staff is committed to provide individualized care and assistance.
Warranty: Solar Earth Inc., a leading solar firm in California, offers solutions for commercial solar panel systems to organizations of all sizes. Our 25-year warranty and professional design and installation services guarantee premium goods and services. You can rely on us to provide the finest solutions for your solar needs.
Customer Care: Customer Service: Solar Earth take great pride in providing superior customer service to our clients and ensuring their complete satisfaction. Contact (805) 691-8000 for more information about our solar systems and services.
We Proudly Serve the Following Markets
SANTA BARBARA
To summarize, California is an ideal location for solar energy for several reasons. The state's natural climate provides a significant amount of direct sunlight exposure, which is perfect for photovoltaic solar panels. As a result, the panels can generate a higher amount of electricity due to the increased sunlight availability.
VALLEY OF SANTA YNEZ
Before the ITC, the average cost of Solar Panels in Santa Ynez was around $13,650 for a 5-kW system and $27,300 for a 10-kW system, although the actual cost will vary depending on factors such as the type of solar panels you want, the size of system you require, and how much electricity you use.
SANTA MARIA
In Santa Maria, there are numerous advantages to choosing solar. Santa Maria's latitude, for example, is crucial for solar power efficiency and peak sun hours. Being local, dependable, articulate, and friendly is always a plus for them. Serving with Pride.
Frequently Asked Questions
What Types of Solar Panel Systems Do You Offer?
We offer both commercial and residential solar panel systems, solar panel for shed as well as solar tracking systems for optimal energy efficiency.
What Services Do You Provide Besides Installation?
We also offer solar panel repair and maintenance services to ensure your system operates at peak performance.
How Long Does the Installation Process Take?
The length of the installation process depends on the size and complexity of the system. Our team will provide a timeline during the consultation phase.
How Much Does a Solar Panel System Cost?
Solar panels range in price from $3,500 to $35,000, depending on the type and model. While solar panels can help you save money on energy bills, you need be aware of the whole beginning expenses so you can manage your budget with of the best solar company in california which also provide solar financing rates.
Are There Any Tax Incentives or Rebates Available for Installing Solar Panels?
Yes, there are a variety of federal and state tax incentives and rebates available for installing solar panel systems. Our team can help you navigate these options.
What Kind of Warranty Do You Offer for Your Products and Services?
We offer a 25-year warranty for our solar panel products and installation services.
How Can I Monitor My Solar Panel System's Performance?
We offer monitoring systems to track your solar panel system's performance and energy production in real-time, so you can stay informed about your energy usage and savings.