Best Solar Company in Buellton, Santa Barbara County
Solar Earth INC is a top-rated solar company with a license in Buellton, Santa Barbara County. We have over 20 years of experience. We know a lot about solar because we are the best company in Santa Barbara County for installing it. When it comes to installing your home solar panels, you should only hire the most committed and experienced energy professionals. For short, we're known as one of the best solar companies in Santa Barbara because we always give our customers what they want and need. 
We have installed solar panels in thousands of homes and businesses around Santa Barbara Orange County, including high schools, community centers, medical facilities, hotels, workplaces, farms, aquatic centers, and more. We have been dedicated to giving people and companies in California clean, long-lasting solar energy. 
Residential Solar Installation in Buellton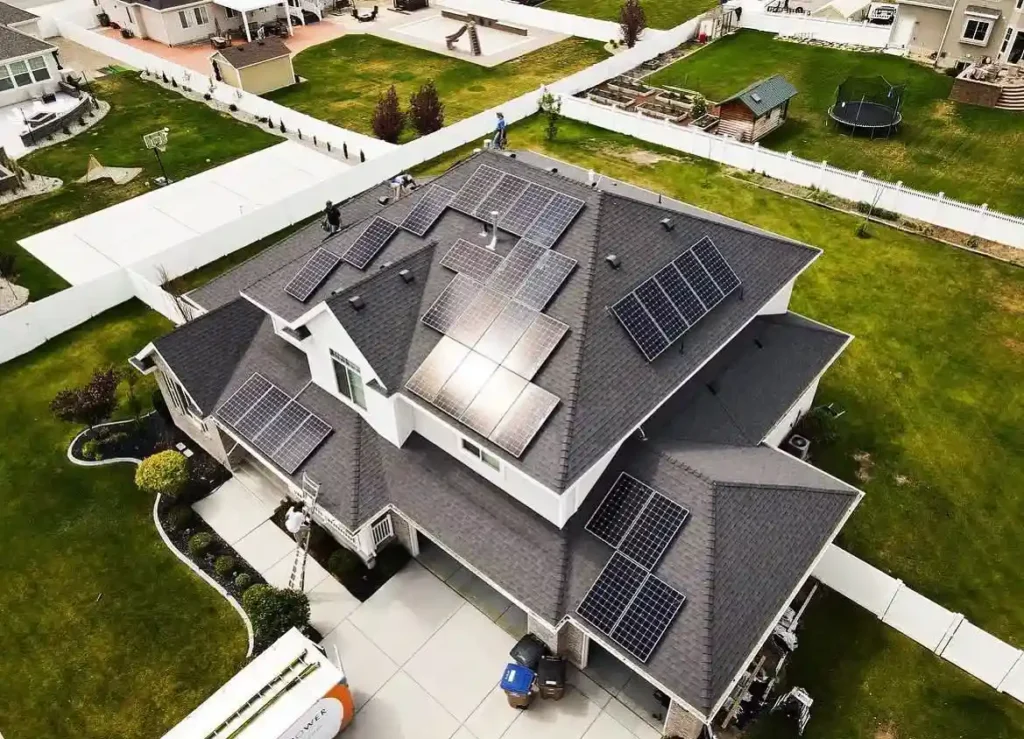 Homeowners can choose solar energy for a number of reasons, including wanting to save money and make a good investment, lower their electric bills and save more money, gain more control over their energy use and become less dependent on the grid, or become more resilient when the grid is down.
Each of those reasons is valid, and we are ready to assist you in changing your life so that you can always have access to clean energy.
Our goal is to fully grasp why you want to switch to solar power and acquire battery storage. Our residential solar systems are entirely custom-made to fit your wants and preferences because we don't work with any equipment makers. Different people live in different houses. Your options, and budget will be different from those of your friends or neighbors who just went solar. There are many choices for you to make so you can build the best system for your home.
We handle everything. Some of the things we do are planning, engineering, procurement, installation, and connecting to utilities for solar or battery systems. We also assist you in the process of asking for any available rebates.
Commercial Solar Installation in In Buellton
We run a business just like you. So now we know what your goals are and how important it is for your business to keep your budget in check.
In the United States, buildings use about a third of all the energy. Every year, utility rates go up. Not only will adding solar panels system reduce your company's carbon footprint, but it will also keep your operations running smoothly even if the power goes out.
You can be adaptive when the grid isn't working right and avoid losses when the power goes out with business energy storage. You can also stop using the power grid because your solar and battery system will create a "microgrid" inside your home. This will give you complete control over how much energy you use.
You can write off 85% of the cost of your commercial solar system over six years with faster depreciation and a 50% bonus depreciation. You'll get your money back faster and get a better return on your investment with these rewards.
Check Out our advanced M18kD Gearless Dual-Axis Tracker systems for commercials.
Getting Started With Solar In Buellton
How solar works: When sunshine hits a solar panel's cells, it makes the electrons move, which makes an electric current. This energy is sent to a converter, which changes it from direct current (DC) to alternating current (AC) so that your home can get power. People who live in Buellton, California, are in a great position to get the most out of solar energy. If you get a grid-tied solar system, you'll get a credit for the extra energy you produce, which will lower or eliminate your utility bill.
30% Solar Investment Tax Credit (ITC) Extended!
The 30% Solar Investment Tax Credit will now last until 2034! These people who live in Buellton, CA, can get a 30% tax credit until 2032. Next, it will drop to 26% in 2033 and 22% in 2034. After that, it will go away in 2035. Up until 2024, commercial solar setups in Buellton can still get a 30% credit.
Remember that a tax credit is not the same as a tax exemption. A credit means that you won't have to pay any taxes on the eligible amount. For example, if you buy a 6kW solar system for $20,000 this tax year, you'll get $6,000 back on your taxes for that year. This will lower the cost of your unit to $14,000 and save you $6,000 in taxes!
$0 Down Financing Options
You can pay cash, but there are also a number of ways to finance solar in Buellton, CA. Most people choose home equity loans or loans for home improvements. You can get many of these with little or no down payment, and you can still use the government tax credit. And unlike some other house improvements, not only is the solar panel itself tax-free, but so is the value added to your home. This means that your Buellton property taxes will not go up because of it.
Increase Your Home's Value
Installing solar panels on your home or business in Buellton can give you a quick return on your investment (ROI) because they lower or eliminate your power bill right away and increase the value of your property without affecting your taxes. Indeed, even if you have a loan, your loan payment is usually less than your power bill every month. Zillow did a study in 2019 that found that the value of your home goes up by an average of 4.1%.
Reduce Or Eliminate Your Electric Bill
How much money can you save in Buellton if you go solar? Most of the time, your solar system will make more electricity than you need. When you connect your solar system to the power grid, the extra power you don't use is sent back to the grid. Basically, your meter and your power bill go backwards because your utility company gives you a "credit" for the power you provide them. This is called "net metering." With solar, you can either save money on your electric bill or get rid of it completely. As a bonus, if you send out more power than you use, people in Buellton, CA, get a check for the difference at the end of the year!
Solar Installation & Permitting In Buellton, CA
Installing solar panels in Buellton needs permits and inspections. You won't have to worry about getting permits and inspections because your solar project manager will take care of everything. Most of the time, you won't even have to be home for this to happen. We'll also be in charge of the engineering, design, and installation, so you don't have to worry about anything. We really enjoy making it simple for people and businesses in Buellton to switch to solar power. Contact us or call at (805)691-8000 today to reach us out we are located in Buellton, Santa Barbara County, CA.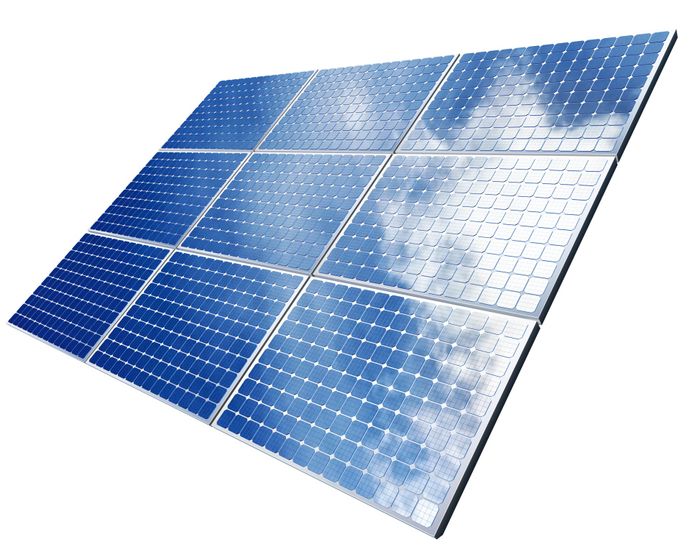 Solar Earth I.N.C. only uses the best products and the most up-to-date technology to ensure your solar panel system works perfectly. We also promise that you will be happy with all of our services. S.M.A. makes the inverters, which are likely the best in the world. All Roof Attachments and Ground Mounts are made in Vancouver, Washington. S.M.A. was named Santa Barbara's best solar panel business.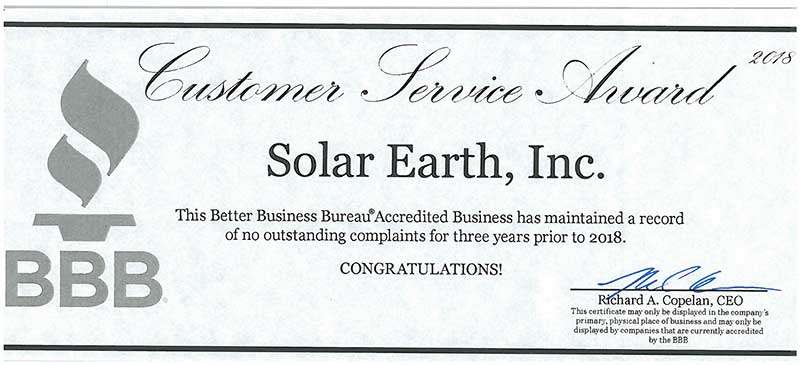 There is more competition than ever in the residential solar market, especially now that you can lower your carbon footprint and control your energy bills. As solar becomes more popular, the market becomes more competitive, with top-rated solar installers and workers using dishonest methods to get your business. In the past, this had led to many scary stories about solar installations. We fixed a lot of solar setups where the first installer went out of business or disappeared. That's why our primary goal is to ensure that shopping for solar doesn't come with any shocks.
Why Pick the Best Solar Providers Near Me?
We are different because we are one of the few solar companies that will fix a system we didn't put in. This is what makes us the best solar installation company near you. Why buy a car that can only be fixed at a shop that only sells them? We have seen every kind of bad solar installation because it is harder to fix than to set up. This way, we can avoid making the same mistakes that shady solar technicians do. The only place you need to go for solar panel installation and repair is our business. Offering a range of services has helped us build a steady stream of income that will allow us to be.
Choosing the Best Solar Company
Choose a best solar installation company like Solar Earth I.N.C. that will give you excellent customer service at a price you can afford. 
Solar Earth Inc. is ranked annually as one of the best solar installers in Buellton, Santa Barbara County. We have the best tech, install high-quality solar panels, and have excellent customer service. FurthermoreFurthermorewe also offer solar installation services in Goleta, Lompoc, Santa Ynez Valley, Los Alamos and Santa Maria. Get in touch with us right away to learn how we can help you put up solar panels on your business or home!
Call Us Today to Explore Solar Options