Residential Solar Systems
Harnessing the Power of the Sun for Your Home
Solar Earth INC  takes pride in designing and providing high-quality residential solar systems using renowned solar panels and mounting kits. Designed for contractors, handy homeowners, and builders working with electricians, our residential solar systems can be custom-built to suit your specific needs, ensuring a seamless residential solar project. 
Discover the latest solar system pricing and take advantage of our exceptional support throughout the design, permitting, and installation process, all at a competitive price.
Easy to Reach Sales and Support Staff:  We prioritize excellent customer service and ensure our experienced sales and support staff are readily available to assist you.
Unbeatable Pricing: Our competitive pricing allows you to invest in high-quality solar systems without breaking the bank.
Outstanding Technical Support: Count on us to provide unparalleled technical support for all your solar needs.
Wide Variety of Systems: Choose from a diverse range of systems with up-to-date pricing to find the perfect fit for your home.
Why Choose Solar Earth INC?
We offer comprehensive solar system installation and project management services to ensure a smooth and hassle-free experience. Our site-specific solar feasibility studies and in-depth system performance and financial analysis reports empower you to make informed decisions. Whether you require commercial solar system design assistance or structural engineering analysis, our S.M.A certified system designers are here to support you throughout the process.
Solar System Installation and Project Management
Residential Solar Panel System Types
Here are some common types of residential solar systems provided by us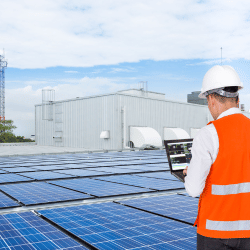 For flat roof applications, we have versatile flat roof systems to meet your solar needs. 
Whether it's torch down or membrane roofs, standing metal seam roofs, reinforced concrete roofs, self-ballasted systems, or corrugated steel options, we have the right solution for you.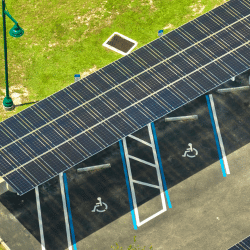 Integrate sustainability into your daily life with our home solar carport systems. We offer custom carport solutions, prefabricated carports, car charging stations, discount solar carports, and solar shade structures. Embrace renewable energy with innovative solar carport solutions.
Our Most Popular Residential Solar Systems
We take pride in offering a curated selection of top-tier residential solar systems from leading S.M.A manufacturers. Our complete systems are designed to meet the needs of contractors, handy homeowners, and builders working with electricians. Each residential system comes with solar panels, grid-tie inverters, solar panel mounts, interconnect cables, AC and DC disconnects, and the option to customize with additional features at wholesale prices.
State and Federal Incentives: Save on Your Solar Investment
At Solar Earth INC, we ensure you make the most of available incentives. Many states and municipalities offer significant rebates to promote solar system adoption, and federal tax incentives are also available. Our systems are designed to meet the strict guidelines set by government agencies for incentive eligibility, and we provide all the necessary documentation for inspection. Generous solar system rebates are available in Santa Barbara
Goleta, Lompoc, Santa Ynez Valley. Los Alamos, Santa Maria, California with engineered systems eligible for rebate incentives.
What We Do For Our Customers
System Consultation and Planning: We provide expert advice and planning to ensure your solar system meets your specific requirements.
Rapid Turnaround on Quotes, Support, and Service: We understand the importance of quick responses and aim to deliver fast and efficient service.
S.M.A Certified System Designers: Our team of certified designers ensures the highest standard of quality in system design.
Complete Electrical Schematics: All our complete commercial and home solar systems come with single and three-line electrical schematics, ensuring a smooth installation process.
As of 2023, the average cost of solar panels for an average home varies based on the system size and other factors. On average, residential solar panel installation costs between $12,390 and $15,960 after claiming the 30% federal solar tax credit. This equates to less than $3.00 per watt installed on average, representing a significant reduction in cost compared to the prices from a decade ago.
Please note that these costs are estimates and may vary depending on your location, specific installation requirements, and the solar panel brand and technology chosen. Additionally, state incentives or rebates may further affect the overall cost of installing a residential solar system. It's essential to consult with a reputable solar provider to get an accurate quote tailored to your home's unique needs and location.
Do Solar Panels Really Save Money?
Yes, solar panels do save money and can pay for themselves over time. The savings from solar panels can be substantial, often exceeding $50,000 throughout their lifetime. Typically, solar panels can pay for themselves within four to eight years of installation. After that, they continue to generate free electricity for approximately 20 more years.
The primary reason for the significant savings with solar panels is the compounding effect of electric rate inflation. By investing in solar, you protect yourself against rising electricity costs over the years. Solar panels act as an insurance policy, providing a stable and predictable source of energy at a fixed cost.
Solar panels also offer great savings through a utility program called net metering, which is available in many states. Net metering allows you to sell any excess solar electricity your panels produce during the day back to the utility company at the same rate you would buy electricity at night. This further reduces your overall electricity costs and maximizes the benefits of your solar investment.
It's important to be aware that not all net metering policies are the same, and some utilities may try to cut back on net metering programs. However, by installing solar now, you can lock in the benefits of net metering for at least 10 years, safeguarding your investment against future changes.
Regarding power outages, it's essential to note that standard grid-tied solar power systems automatically go offline during a grid power outage as a safety precaution for utility workers repairing power lines. To have solar panels power your home during a blackout, you would need to pair them with battery storage in a hybrid system. Battery storage allows you to store excess solar energy generated during the day and use it during power outages or at night, providing you with uninterrupted power supply.
Ready to Embrace Solar Energy? Contact Us!
If you're ready to harness the power of the sun for your residential solar project, our friendly and knowledgeable staff is here to help. Give us a call toll-free at (805) 691-8000 to discuss your needs, get a quote, and explore the available rebate incentives. Solar Electric Supply is your reliable partner in turning your home into an eco-friendly and sustainable powerhouse.